Profile
Grant Access
Subscribe
Track Account

Maximus Benjamin Sullivan
"Looking so long at these pictures of you..."
Premium Paid Account
Created on 2013-06-08 13:39:08 (#2035219), last updated 2013-06-08 (223 weeks ago)
0 comments received, 530 comments posted
1 Journal Entry, 1 Tag, 0 Memories, 205 Icons

About

Mini Bio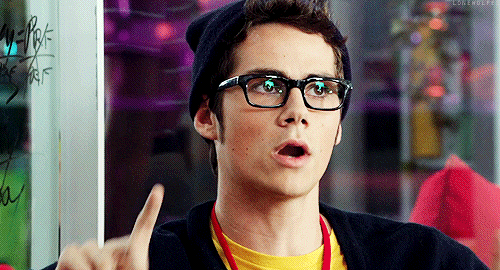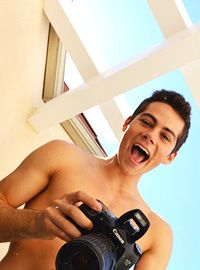 Maximus Benjamin SullivanMax Sullivan
is the youngest of two children, and absolutely adores his big sister,
Ali Sullivan
, and thinks he is the World's Best Uncle to Ali's daughter and his niece, Jamie. The siblings couldn't be more different if they tried, though. Ali was always strong, independent, smart, and with an extremely sharp tongue. Where Max is a slightly dorky, slightly clumsy, typical pain in the ass little brother who has an extreme case of foot-in-mouth syndrome. He is easily embarrassed and gets tongue-tied around people he's crushing on, but his love life has been a bit hit and miss. He never seemed to get off on the right foot with girls, even though he had a couple of relationships over his time. They just didn't last, and it was hard for him to tell whether the girls got bored, or he did. In the end, he began to realise that it wasn't really girls he was into much at all. It took him a bit longer than most to come out, and he was 22 when he stepped out of the closet and told his family and friends, including his BFF,
Robert Hart-Irving
, whom he met during their first year of college at Long Island University in Brooklyn.
Both lived on campus and shared a dorm room from Day One, and luckily they hit it off. In fact, Rob was the first guy Max ever experiemented with when they snogged at a college party after having too much to drink. Both admitted it felt like kissing their brother once they sobered up, but it did help Max realise he was gay, and Rob realise he was ultimately straight. It didn't impact on their close friendship at all.
Max is in coming into his final year of his Bachelor of Fine Arts, majoring in Photography, and to date, despite being out a few months, hasn't had a relationship with a guy because he gets too nervous getting out there to see what it's like. He's more of a home body who likes computer games, watching movies, or listening to music rather than hitting nightclubs and his idea of a fun night out is playing Snooker with Rob every Friday night to unwind from long weeks in class.
- PEOPLE -
Ali Sullivan
Andrew Connor
Robert Hart-Irving
Rose Gresham
- PSL -
dreamlikenewyork
- CREDITS -
profile
Life is not significant details, illuminated by a flash, fixed forever. Photographs are.

- Susan Sontag
Max is really close to his sister, and other than Rob, she is one of his closest confidantes, and he helped her arrange her wedding to her husband, Andrew, a few years back. Ali and Max grew up in London, England, until the family moved to America when their grandmother fell ill. Their mother is English and their father American, and the family moved to New York when Max was just ten years old, and Ali fourteen. Ali is a Science nut and an expert forensics, with which she works as a Forensic Scientist for the FBI, specialising in Trace Evidence, Latent Print, and DNA. Max is the more creative of the two, absolutely loving photography and has a strong yearning to be a videographer and cameraman for TV shows or movies one day after he graduates college. He is a sweet-hearted guy, more than a little bit goofy, and has a loud, obnoxious laugh. Max and Rob have a close friendship with
Rose Gresham
from when they all met studying at the same college, but what Max is yet to realise is that Rob has been harbouring secret feelings for her for some time, without the ability to pluck up the courage to ask her out.
Max is an Original Character created for PSL/musebox,

dreamlikenewyork.
DISCLAIMER
This is an roleplay and muse journal for character
Max Sullivan
, an original character written for

dreamlikenewyork
PSL/musebox. All rights and written entries by

picturesofyou
is original work and owned by her creator. Journal and character is for roleplay and enjoyment purposes only. Max is portrayed by actor, Dylan O'Brien and is in no way affiliated to Dylan O'Brien.

People
[View Entries]

Communities
[View entries]

Member Of (5):

Subscriptions (5):

Administrator Of (0)

Feeds
[View Entries]

Subscriptions (0)

Linking
To link to this user, copy this code:
On Dreamwidth:
Elsewhere: